Using social media is a great way to boost your job search. Taking advantage of social media sites can help you find companies hiring. Use social media as part of your job search Here's how to do it!

1. You Can Become an Expert
Demonstrating a deeper knowledge about the industry you're in — or would like to be in — through blogging builds your credibility, says Lisa Parkin, CEO of social media consultancy Social Climber. "Whether it's on a personal website or on a dedicated blog about the industry they're seeking employment in, job hunters can show potential employers their knowledge and skill sets by writing about a news event or relevant topic once or twice a week."

2. You Can Blog Your Way To A Job
Commenting on the issues in your industry or field of work can itself be a path to a new job.Blogs are an excellent resource for job candidates looking for new opportunities. And linking back to your blog while posting on other sites can lead recruiters right to your virtual door.
Some of favorite bloggers are small companies, and surprisingly, many of them are always looking for marketing and sales support.f you've blogged about a company before, it can help strengthen your pitch when you apply there. As someone who routinely manages content writers and PR specialists, she says, "some of our best writers have been found by forging a relationship on a social network."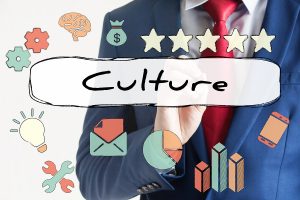 3. You Can Learn About A Company's Culture
Social media can go both ways — you can tell hiring managers about yourself, but you can also use it to learn about companies you're interested in. Following a company on social media can give you an inside look into a its culture, clients and work, says Lauren Maiman, owner of the Midnight Oil Group.
Use that info to your advantage when it comes to a cover letter or interview," she says. Use this insight to make sure you mesh with and want to be a part of their team. If you're connecting in a meaningful way with them on social media, by the time you get to the interview, they should feel like they already know you (so careful what info you put out there, too)."