4 Must Include Things in Cover Letter
Having a good resume and cover letter makes you leaves a good impression during your interview session and will have a better chance to get hired. But, do you know, if your cover letter does not include these 4 Main Things, the chances of getting hired will drop drastically ??
About Cover Letter
Do you know what is a cover letter ?
A cover letter is a document that sent with your resume to send to the employer for the additional information about your skills and experiences. Employers use to screen applicants for available jobs and to determine which candidates they would like to interview by the cover letter. Some job posting will list that required cover letter for job application. But, even employer didn't ask for it, you may include it anyway to increase the probability of getting the job interview. Basically, a well-written cover letter will help you to promote yourself to the employer as a suitable role for the job position.
Still no idea about what is cover letter ??? Never mind, we got you covered.
Click here to find bout more about " What is Cover Letter ? "
Is it necessary in 2018?
Of course!!! Even nowadays, employer maybe not reviews the cover letter. But it is necessary for you to submit to add advantage to your job application. Some posting and the instructions will write that need to submit the resume and cover letter. Someone maybe will ignore it and just send the resume, then their application will be dismissed. Get it? This is the first test that employer has given to determine you can follow the basic instruction or not. Many employers like to use this technique to test the job seeker which they suitable for the job position. Hence you must obey the instructions that employer request.
Maybe , you need some guide to tell you what you should write for the latest cover letter ?
Click here to find bout more about  2018 Fresh Grad Cover Letter Guide!
So, here comes the most important part, what are these 4 Must Include Things ?
Why these 4 things are so important while building your own Cover Letter ?
1) Paragraph Your Cover Letter
Paragraph cover letter is the most common form of a cover letter. It is suitably used by who just starting out in the career or don't have many experiences yet. Moreover, paragraph cover letter allows you to engage the employer by direct storytelling style utilizing a series of three or four paragraphs. People who benefit with this form of paragraph cover letter is :
High school grads
College Grads
Entry Level Workers
People with Gaps in their Work History
People Making Career changes
Individuals with extensive experience
Executives
Specialists
Anyone!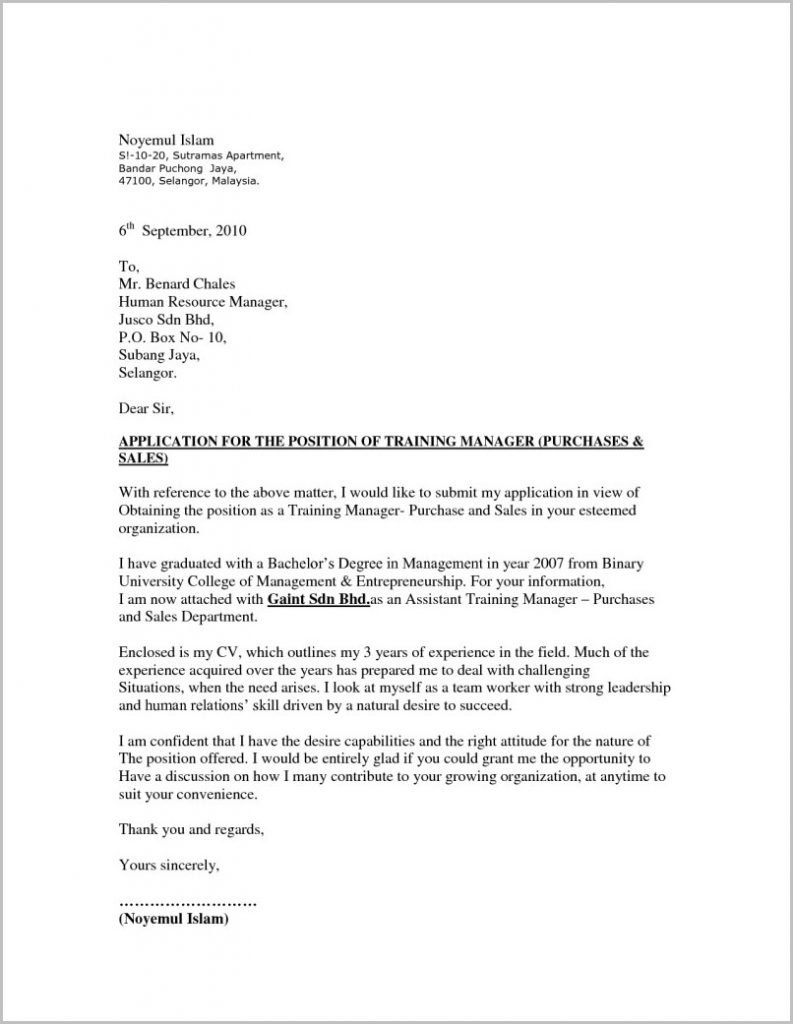 2) Fonts , Margins and Spacing are Important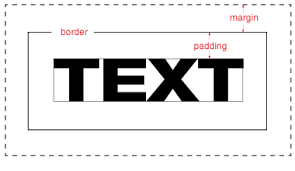 Making sure your cover letter is readable is the most important things. You should confirm that the employer can easily read through it regardless of printed out or on a computer screen. And keep in mind, many companies use automated applicant tracking software to first pre-quality candidates nowadays. So, don't let your application be rejected because the software can't recognize your font or had difficulty reading it. Besides that, when you format your cover letter, please make sure you have left enough margin place to allow printing. Even though, no need to print out but if you do like that, your cover letter will more neatly. The general rule is to set your margin at one inch on each side.
3) Paper Matters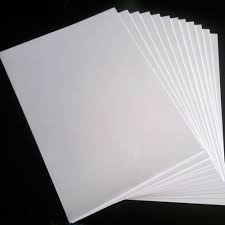 First, you should look for paper rated at around 24lb weight. If you are using paper with watermark, make sure it is facing the correct way relative to your cover letter. The color of the paper always a safe bet to stick to white or neutrals. Off-white, cream, ivory and light gray are acceptable for most professional jobs. Finally, you should use 8 ½ x 11 paper.
4) Mind the Length and Spacing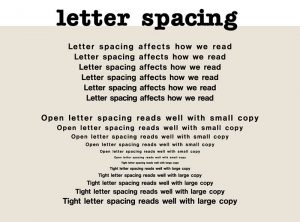 As we mentioned before, the length of the cover letter always fit on a single page. And, keep in mind this isn't your autobiography. In terms of the spacing, keep your cover letter to single-spaced with a blank line between each section of your content.
After knowing these 4 Must Include Things in your cover letter, you should be ready to go now ! Here are some Example and Samples of Cover Letter for you. Good Luck and get hired soon!
Looking for Great and High Pay jobs? Visit here and get hired now!